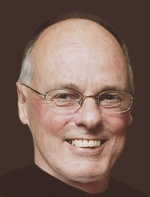 Counselling and Psychotherapy in the City and West London
At present I have no space for new clients. I will update this page as soon as the position changes.
Counselling and psychotherapy can deal, in a confidential setting, with a wide range of concerns or troubles, ranging from simple stresses and anxieties of life with its complex relationships, uncertainties and changes to serious difficulties of depression, mental or spiritual crisis or breakdown, and other clinically defined conditions.
It can be helpful, effective, rewarding, supportive, challenging, healing and life-changing. It can and should lead to practical consequences and improve the quality of life for the client.
The particular issues involved may include anxieties, stress, depression, relationship difficulties, loss, the consequences of emotional or physical abuse or trauma, crisis and disillusionment.
I take an integrated and holistic approach to the work. This draws, in collaboration and with the agreement of the client, on various therapeutic and counselling techniques as may be appropriate for the particular individual.
I have several years' experience of both short-term work (6-12 sessions) and longer term work for limited or unlimited periods, as may agreed. These can include, in appropriate cases, intermittent periods with a break of some months to allow integration of changes before returning to consider further work. Clients may refer themselves directly or be referred by GPs or other professionals. In addition to private practice I work as an assessor at EACS in Ealing, West London, one of the largest voluntary sector providers in the south-east (www.eacs.org.uk), and held an appointment as psychotherapist with Camden & Islington NHS Foundation Trust (Focus Homeless Outreach Team) from 2009-18, with a specialist interest in recovery in the community where psychiatric diagnoses (e.g. schizophrenia, bipolar disorder) apply.
Research has shown that the effectiveness and value of counselling and psychotherapy depends to a large extent on the quality of the relationship between therapist and client. It is therefore particularly important in choosing a counsellor or psychotherapist to speak to and meet him or her before deciding. I am available at the Centre for Counselling and Psychotherapy Education, W2 (www.ccpe.org.uk), or in the City, EC3, or in West London, W12.
For further information or appointments please telephone the number below or send an email.
I will normally respond within 24 hours of receiving a communication.